Spain Looking into Online Gambling Tax Cut
According to the latest online gambling market news, online gambling in Spain will be a billion dollar industry by 2023.  Spanish authorities have proposed a new tax cut that would draw more legal and licensed operators to Spain. In addition, Spain Looking into Online Gambling Tax Cut is to keep illegal offshore operators from taking more revenue from Spain.
The suggest tax cut would decrease the current 25% to 20% tax on gross gaming revenue.  The announcement was made today by Spain's Congress of Deputies in the lower house of the national government. According to reports, the Congress of Deputies wants to lower the tax to attract more companies to the Spanish market.
However, the proposal is still in its early state and will require further debate before it can become a law.
A Booming Industry in its Infancy
In 2011, Spain introduced the Spanish Gambling Act to legislate online gambling in order to improve their economy. Since then, Spain has seen tremendous growth in its online gambling market and hopes to one day rival the UK.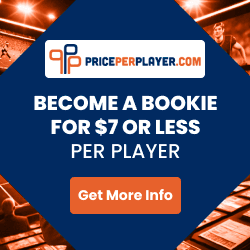 Consultancy firm Ficom Leisure, said that the gambling market in Spain is now "on the radar of the international market".  It predicts that the market's annual online gambling and betting revenue to hit US$1.22 billion to $1.84 billion by 2023.
So far, these numbers seem to agree with the current growth in the Spanish Online Gambling market. In February of 2018, Spanish national gaming regulator revealed further growth in online gambling for the last months of 2017.
Dirección General de Ordenación del Juego (DGOJ) also stated that the Total revenue in the fourth quarter amounted to $212m.  In addition DGOJ stated that these numbers are up 38% on the corresponding period in 2016. Most of the revenue came from sports betting during that quarter but online casinos attracted the most wagers.
The Online Sports Betting Software industry is looking closely at the matter because it would mean additional opportunities in Spain. In addition, the online bookie startup companies are also thinking about expanding into Spain if the tax cut goes through.